Yesterday started the latest challenge
This weeks theme was chosen by me...
Black and White
w/a splash of Red or Pink!
Gotta get those Valentine's day cards done!
Here is what I came up with....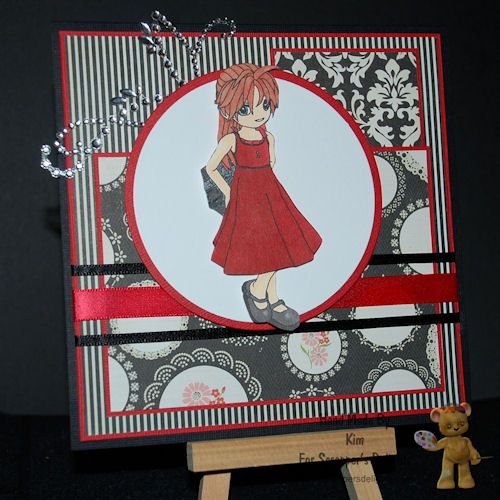 I used one of the Kyoko Happy Birthday images!
Isn't she adorable???
inside
Now it is your turn..
last challenge winner and the DT's projects!
Can't wait to see what you all come up with!
HUGS
Kim