Hi Everyone!
I want to warn you this is a picture heavy post!
My uncle was diagnosed with liver cancer in October...
giving him 2 months...
he is still going strong, ornery as ever.
This is a book frame that I made...about half way through I knew I was making it for him.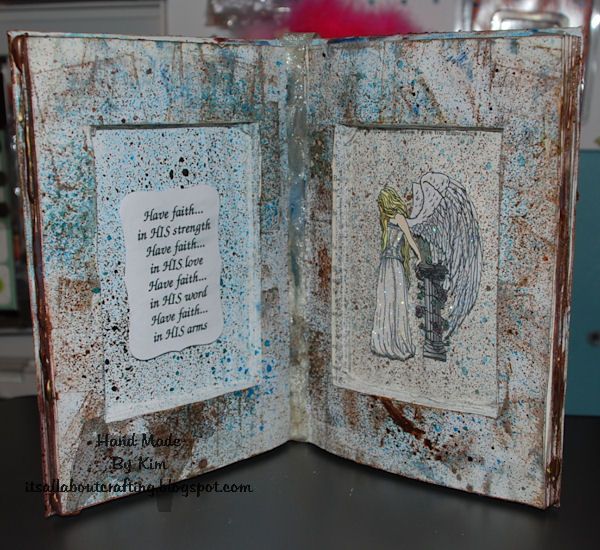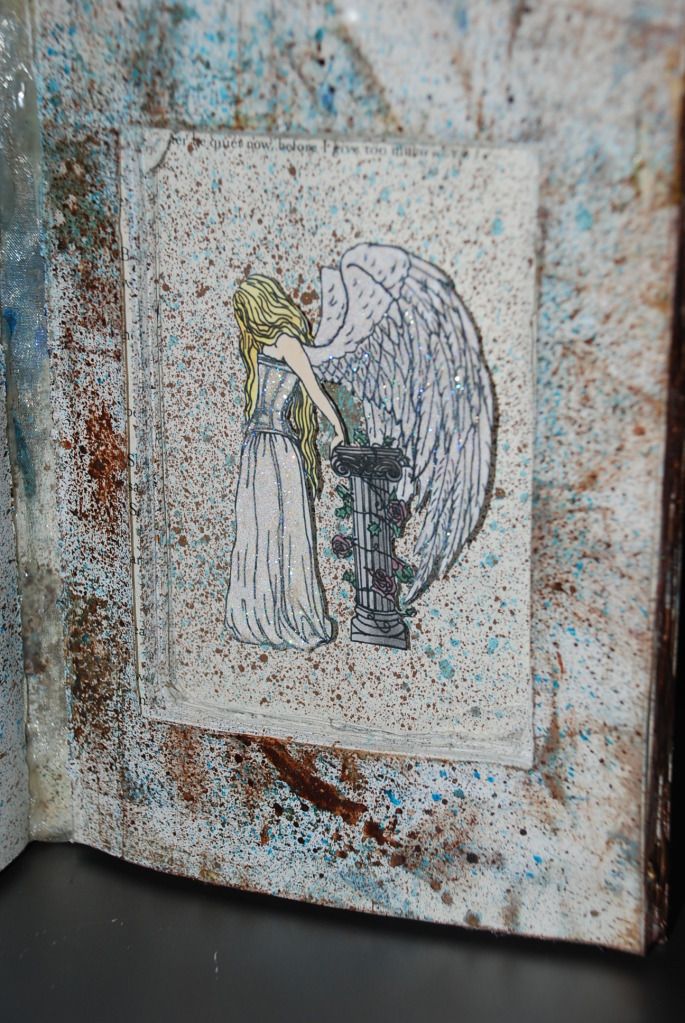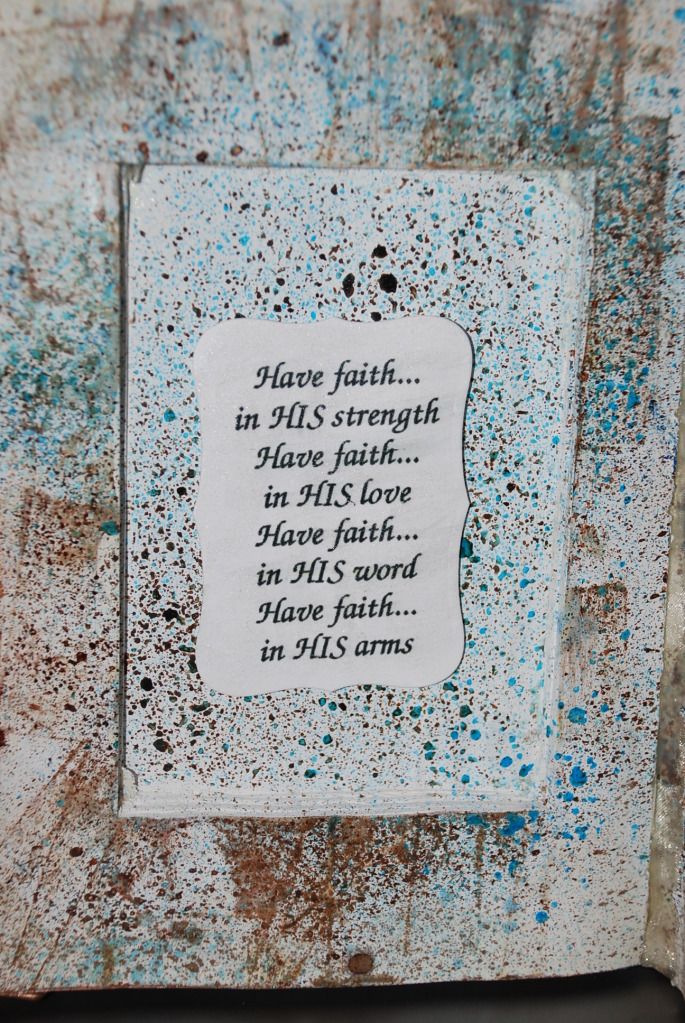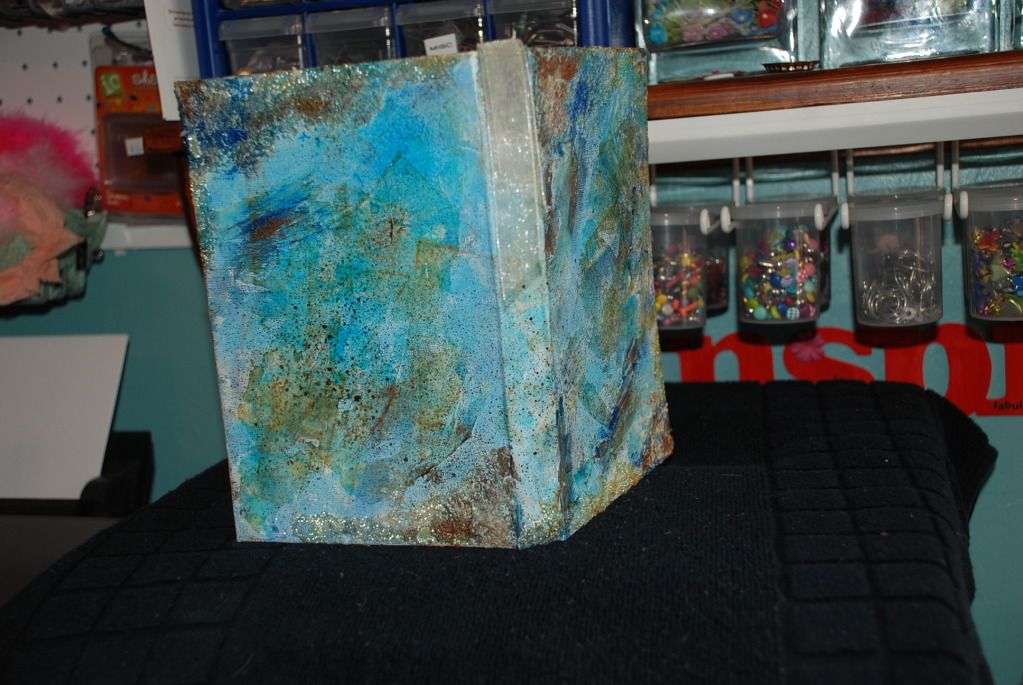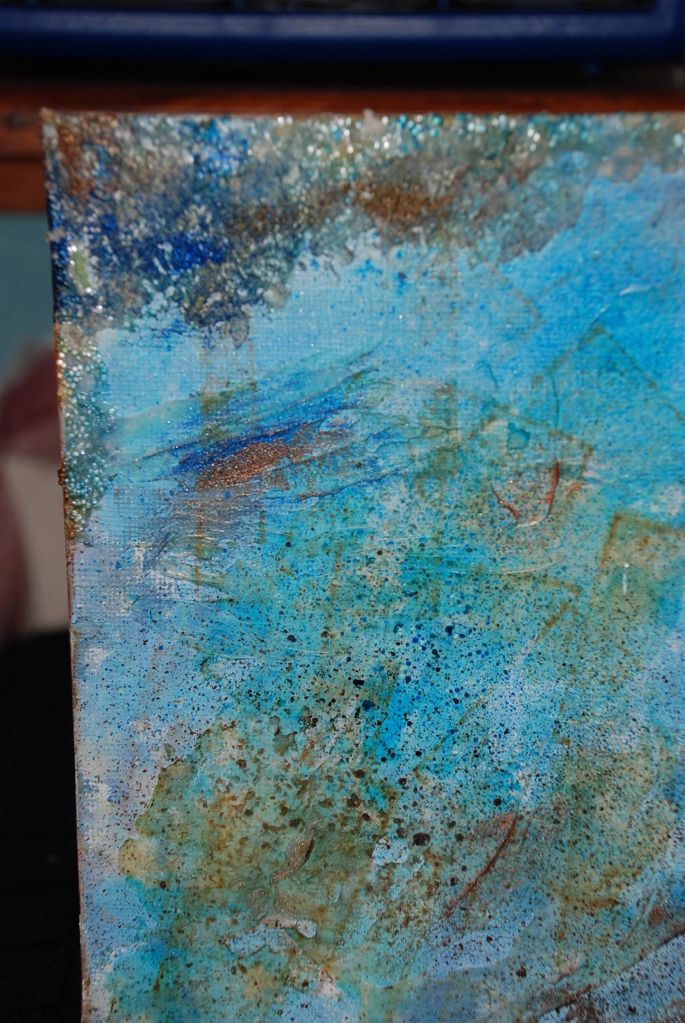 I took an old book that was missing several pages in the middle...problem was there wasn't a lot of strength to it so I took some book board and made a "cover for it. I took more pages out of the middle and cut rectangle "holes out of each side...glued the pages together and even added some harder glue from a glue gun to give more texture. The out side of the cover has bead, fiber, course and pumice mediums. Of course lots of paint...regular as well as Lumiere for the luster and shine. The image is from
Crafts and Me
..I used Copics and lots of glitter! The poem is just something I wrote.
Hope you like it!
HUGS