Hi today
we
are sponsoring
Your project must have a sentiment.
I decided to make a tag that I can use pretty much for any
present I want to attach it to.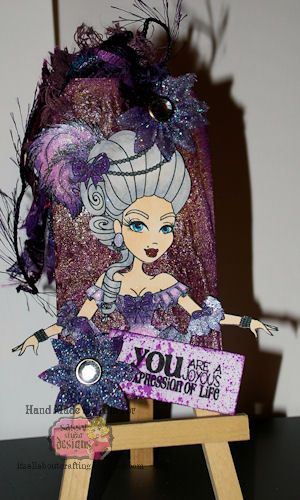 I use one of the
Marie
images.
I absolutely love these images BTW!
I colored her with Copics, lots of glitter and sparkle all over!
I hope you like it!
And I hope this posts correctly! LOL
I will be sitting in Florida at the time this is scheduled to pop up!
My niece will have been married by this time as well!
Hope you all are enjoying whatever you are doing this fine Sunday!
GO 49ers and GO Patriots!